In today's blog post, we will provide you with some brief reviews of four apps recently listed in the Shopify Staff Picks section. They are representatives of four different categories: orders and shipping, customer support and productivity, marketing & sales and conversion optimization, and store design. Hence, these apps are expected to give you diversified options to better upgrade your online store in terms of several aspects.
Now it's time to take a look at the top four app of the week that Shopify Staff Picks!
This week, Shopify staff would like to introduce online merchants in Vietnam, especially those looking for an efficient solution to their orders and shipping problem, to MrSpeedy same day delivery VN. As the name reflects itself, this app is designed with a view to making the delivery as fast as possible. More specifically, you can run a delivery process as simply as this: first, a courier picks up goods at the point of delivery; next, he/she gets paid after giving the goods to the recipient; finally, the courier transfers the money to you. Besides, you can set up the time when the order is ready to be processed instead of shipping it immediately. Moreover, you are able to combine several orders into one single delivery yet track each of them separately with ease.
Reviews and rating:
Pricing and trial days:
Demo Store
Key features:
Enable adding a new delivery method to the checkout page
Display detailed delivery date and time in a well-organized table
Calculate delivery cost for each customer automatically
Upload multiple orders as one delivery and track each individually
Allow scheduling order processing
Apply discounts for cheaper express delivery
Send updates on delivery status directly to Shopify or MrSpeedy app
Another application that hasn't received any reviews so far but is listed in the Staff Picks section is Facebook Messenger Bot. Shopify Staff picks his customer support and productivity-specialized app gets the recognition from Shopify for certain reasons. For example, it provides you with automatic yet customized messages which are sent instantly after a visitor starts chatting. By this way, the conversation can always continue even when you are offline, which engages your potential clients. Additionally, Facebook Messenger Bot offers a seamless shopping experience by showcasing a product listing carousel right in the Messenger box chat. This enables your customers to purchase directly. Give this app a try and get ready to be the first user to rate it five stars.
Reviews and rating:
Pricing and trial days:
Forever Free plan: free
Awesome Chatbot plan: $0.02 per month
Key features:
Create and send automated messages to customers via Facebook Messenger
Allow shoppers to buy products in a carousel directly in Messenger
Redirect customers to the checkout page from Messenger platform
Display collections and campaigns with image carousel and different functional buttons
Store customer information in response bucket
Enable adding custom texts, links and phone numbers to replies
Allow inserting stars and average ratings to each product in the carousel
Work well with Judge.me Reviews and Facebook Messenger
This week's Staff Picks representative in marketing as well as sales and conversion optimization categories is Photo & Product Reviews. Focusing on quality rather than quantity, the one and only app of Yotpo so far effectively assists Shopify store administrators in boosting conversion rates. More specifically, you will get support for collecting product reviews, photo reviews and site reviews. Then it will showcase them upon your selection on any page and even social channels. In addition to receiving reviews from traditional channels such as email and onsite widgets, you can now ask for reviews via SMS thanks to the participation of SMSBump, an advanced SMS marketing solution, in the Yotpo family.
Reviews and rating:
Pricing and trial days:
Free plan: free
Growth plan: $29 per month
Demo Store
Key features:
Offer three flexible ways to get reviews and ratings: via Review Request Emails, through SMS, and directly on Reviews Widget on the store's website
Show store's ratings in search results and Google ads
Display product reviews, site reviews, photo reviews, and Q&A on homepage, product & category pages, and at checkout
Allow admins to decide on which reviews and comments on reviews to publish (hide) and their positions of appearance
Enable sharing product reviews on social media such as Facebook and Twitter
Support importing existing reviews after installing the app
Bonus advanced features applied to the paid plan: inserting photos to reviews, displaying reviews in a carousel, rich snippet recommendations, supporting coupons and email upsells, etc.
Work well with Facebook, Instagram, Google, zendesk, Klaviyo, and SMSBump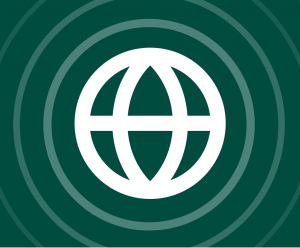 Geolocation is the brainchild of Shopify specializing in store design. Despite receiving humble average star ratings compared to other high rated apps in the same category, this app is still worth trying. In brief, the app aims at driving international sales by displaying language and currency suggestions for customers on a global basis. For example, if your client is from France, he/she will enter your store seeing a bar (or popup, depending on your choice) with sentences like this "It looks like you're in France. Change language and currency?". Then he/she can choose his/her preferable language and currency or simply let the suggested answers, which are French and EUR, alone. Take note that in order to use Geolocation, your shop must be selling in multiple languages or multiple currencies with Shopify Payments.
Reviews and rating:
Pricing and trial days:
Demo Store
Key features:
Give customers' personalized recommendations about language and currency based on their browser preferences and location
Display language and currency suggestions in a bar or popup on your online store
Be compatible with any store's theme
Enable customizing recommendation bars/popups in terms of layouts and colours
Support previewing language and currency suggestion bars/popups before going live
Be responsive and mobile-friendly
If you find the suggestions of Shopify Staff Picks apps useful, stay tuned for our upcoming reviews of Shopify featured apps. Last but not least, don't forget to check out top Shopify apps and Best Free and Premium Shopify Reviews Apps (Part 2) as we believe that you might find something valuable for your store.