In today's blog post, we will guide you through some of the best Shopify JSON-LD apps which are trusted by thousands of online merchants across the world. But first, let us give you some fundamental information about JSON-LD so that newcomers to Shopify can form a better idea about these tools and those who haven't heard of them will have more sources of useful applications to lean on.
An Introduction to JSON-LD
Before appearing in search results with appropriate information, your site is read by search engines. Data in its original form is messy and disconnected, search engines like Google will have difficulties understanding site's content and extracting relevant information to present on search listings. Imagine finding stuff in a tidy room versus in an untidy one, which room makes it easier for you to look for what you need? Google acts the same way as you. If your data is not organized properly, you stand a chance of lagging behind in search results and hence, losing potential customers. Nevertheless, you are a lucky man because JSON-LD is here to help you out.
In simple words, JSON-LD (JavaScript Object Notation for Linked Data) is a type of JavaScript language used for classifying data. After your messy and disconnected data is classified with JSON-LD code, it becomes beautifully structured data. Thanks to the structured data, which includes information about products, prices, ratings, etc., search engines will find it much easier to read your store then display those rich snippets on search listings. As a result, your site will gain more prominence and authority in search results, coinciding with increased click-through rate and greater sales later on.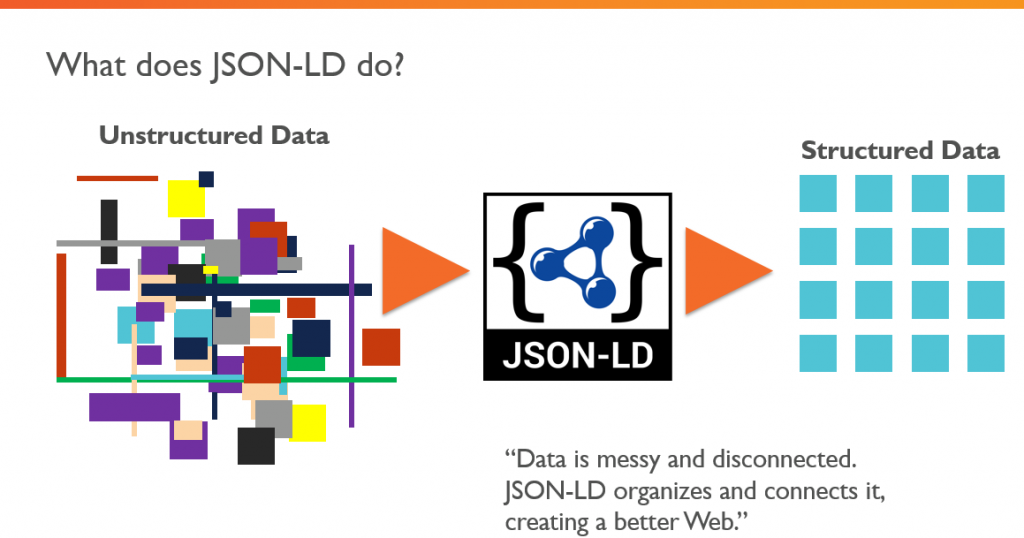 Understanding how search engines see stores, many Shopify developers have brought Shopify JSON-LD apps into use. They seamlessly integrates with other Shopify review apps to assemble everything Google needs from your structured data. Let's take a look of some of the best JSON-LD apps for Shopify right below!
The standard formatting for structured data is called Schema markup, which makes your site easy to understand from search engines' perspectives. Schema Plus for SEO is the tool that helps you add Schema markup and makes your site rank higher in search results. Especially, it supports structuring data related to a great number of contents, ranging from specific information about products to general pages. Moreover, the app's one-click installation requires no coding skills at all. Thus, you can put aside the time which is supposed to be spent on developing but no longer necessary, and use it for other purposes.
Reviews and rating:
Pricing and trial days:
7 trial days
Schemaplus Pro plan: $14.99 per month
Demo Store
Key features:
Display product reviews as star ratings directly in Google search results
Add advanced markup code and rich content to Shopify store
Support JSON-LD data for a wide range of content: all products and their corresponding descriptions, photos and product variants, blog posts, FAQ pages, About pages, Recipe pages, product collections and categories, reviews and ratings
Work well with Judge.me Reviews App, Stampted.io Reviews, and Yotpo Reviews App
Trusted by thousands of stores coming from different nations for over 5 years, JSON-LD for SEO will help your store stand from the crowd and get more clicks by using rich results and rich snippets. In particular, you can get the app ready within a few clicks with no need to configure anything. Right after the installation is confirmed, JSON-LD code will be code added to your site. By this way, each page in your store will get its data structured immediately. Furthermore, developers at Little Stream Software update new features as well as maintain and test JSON-LD for SEO app regularly. Therefore, be confident that their technology will be never out of date.
Reviews and rating:
Pricing and trial days:
Key features:
Structure data on all pages automatically
Display products, reviews, and business details directly in search results
Be responsive and compatible with all screens: desktops, tablets and mobiles
Work well with Shopify product reviews, Judge.me, YotPo, Google Merchant Center, Stamped.io, and 20 more review apps
As the name suggests, JSON-LD: Rich Snippet in Google provides Google with structured data or rich snippets about your products. By making your page indexable and understandable for Google, it creates indirect SEO benefits for your business. Besides, this app is user-friendly and requires no configuration. Much to your surprise, there's no need to master any coding knowledge in order to run the app. In case something bothers you, you can look up your issue in the FAQ section or contact the support team.
Reviews and rating:
Pricing and trial days:
7 trial days
$49.99 one time charge
Demo Store
Key features:
Offer precise and targeted metadata
Structure data about products and their corresponding prices, ratings, manufactures, etc. automatically
Make no changes to store templates and themes
Work well with yotpo, orankl, SocialShopWave, and Stamped.IO
JSON-LD Express for SEO will support making your content and site more visible by generating data markup based on your theme, which makes it easier for search engines to read your Shopify store. More specifically, it structures data related to product details and data on other landing pages such as blogs. It takes you just a few clicks to go through the setup process before you can can automate everything for your store while seeing it thrive in search results. Moreover, to ensure that you can enjoy the most innovative features , MarbGroup developers always keep up with the changeable Google algorithms and guidelines.
Reviews and rating:
Pricing and trial days:
Demo Store
Key features:
Add JSON-LD markup code to your website, which lets Google see relevant information about store products more easily as compared to no JSON-LD markup code added
Present structured data as rich snippets on Google's search listings
Apply specialized JSON-LD data to a variety of pages: landing pages, product pages, collection pages and blogs
Make no changes to to store templates
Work well with product reviews, yotpo, stamped.io, and Judge.me
Shopify JSON-LD apps listed above are excellent tools to increase the visibility of your website for search engines. If you are dreaming of a thriving business, make your dream come true with top Shopify apps and Best Free and Premium Shopify Photo Gallery Apps (Part 1).
READ MORE: SEO Booster – the best Shopify SEO app